Refreshing & Rejuvenating Facials
Facials are a wonderful way to relax whilst improving the look of your skin. Using quality products, all our facials are results driven and designed with you in mind. Our expert skin care specialist can help you choose the right treatment for you. Our facials include a deep cleanse, exfoliation and a head massage that will leave you feeling refreshed and relaxed.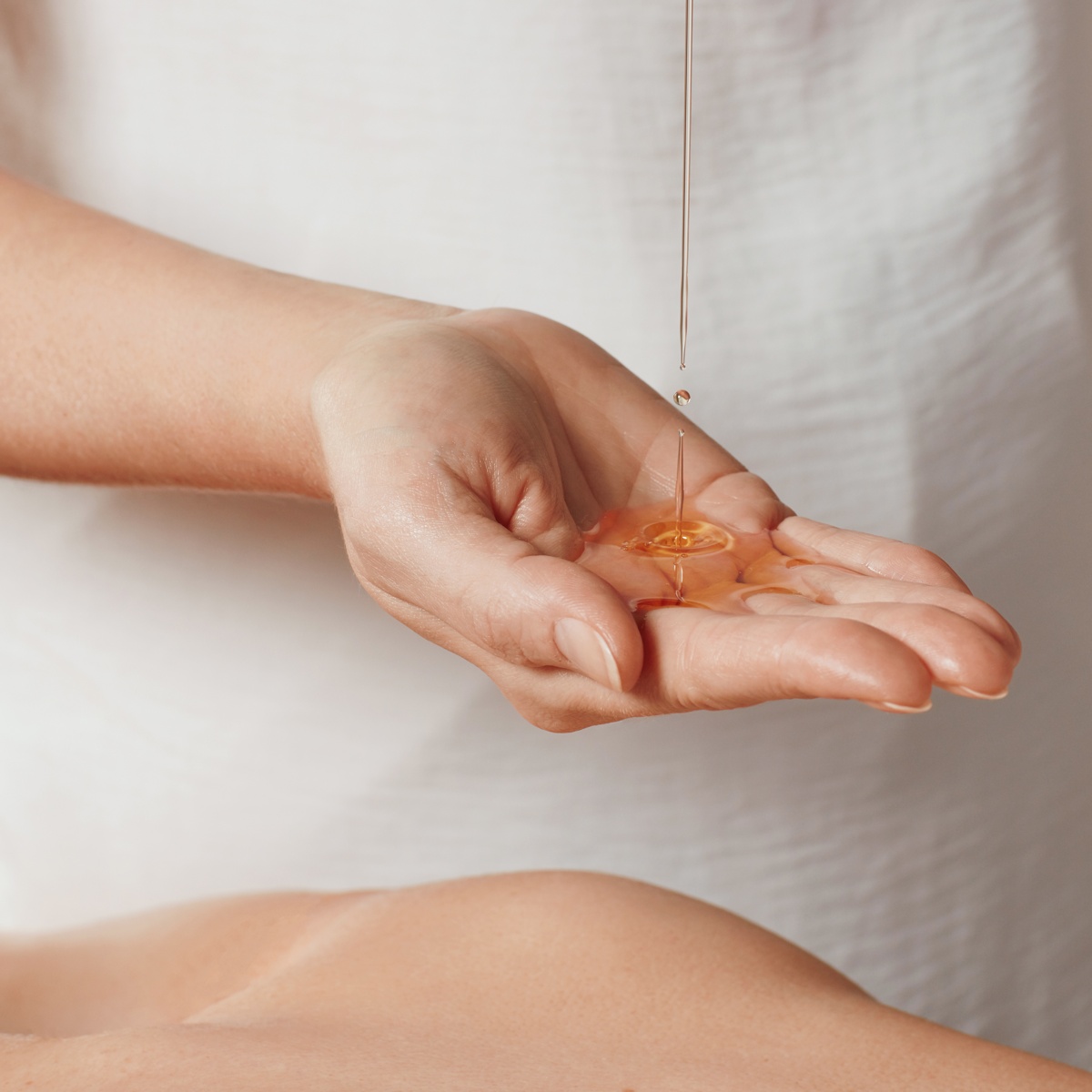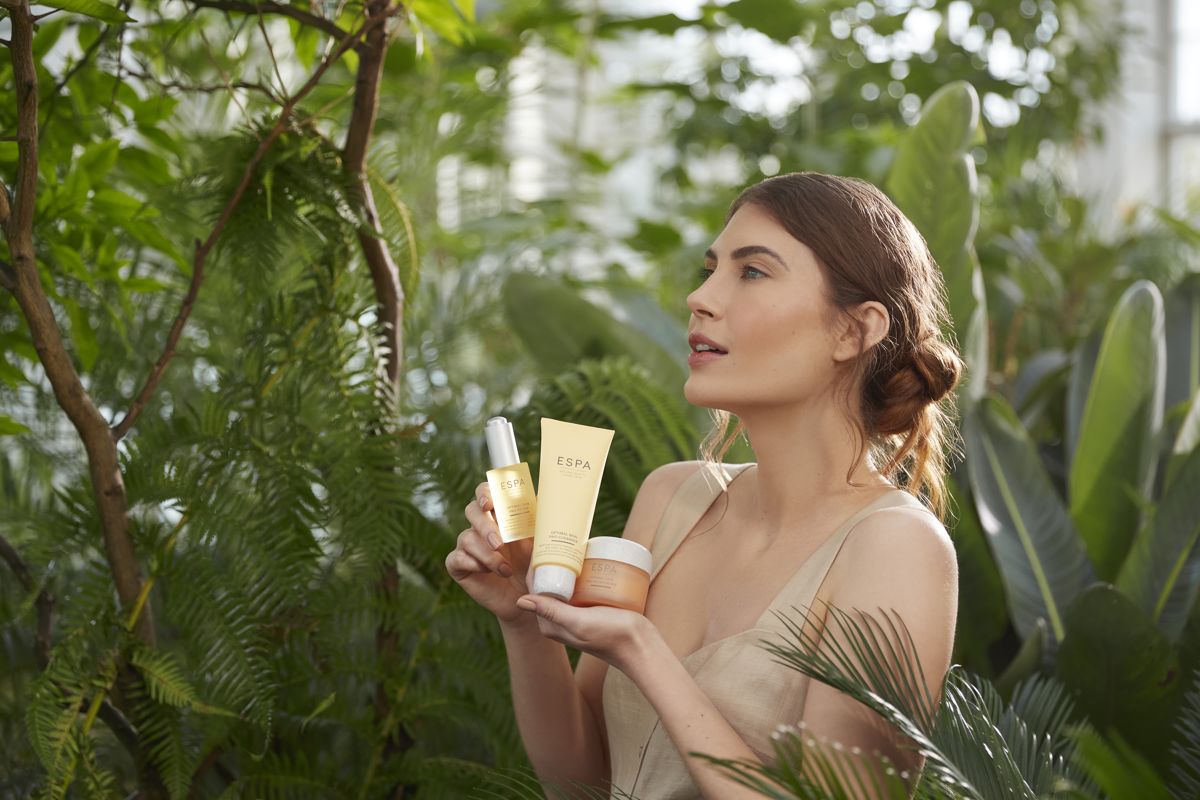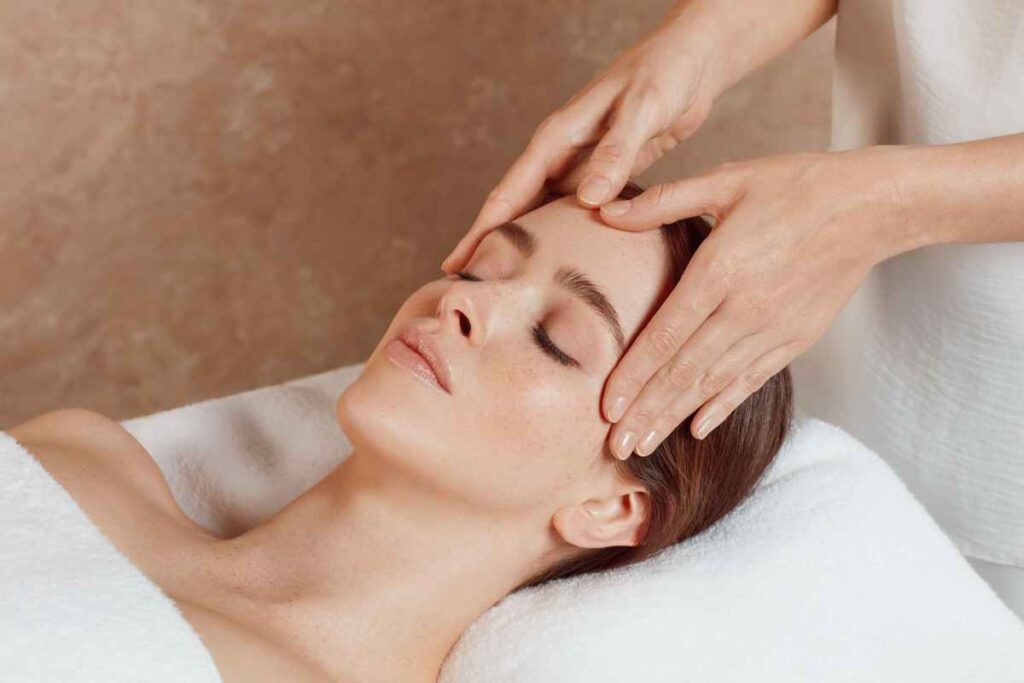 Reveal exceptional results whatever your skincare concern with this entirely bespoke expert facial from ESPA.
Following skin analysis with our SkinVision™ lamp, naturally advanced spa skincare products rich in plant and marine extracts are selected according to your individual needs and used alongside tailored massage to deeply cleanse, exfoliate, purify and boost your complexion. This customized treatment is then completed with a divinely relaxing scalp massage.
Treatment includes
Triple cleanse
Skin analysis with SkinVision™ lamp if required 
Facial massage
Personalised mask
Scalp Massage
Enjoy a touch of the ESPA experience, perfect for those with a fast-paced lifestyle and little time to relax.
This treatment leaves the skin with instantly visible results, appearing bright, fresh-looking and healthy. 
Treatment includes
Nourishing Eye & Lip Cleanse
Exfoliation
Personalised Mask
Scalp Massage
Enhance tonicity and firmness while stimulating cellular regeneration with this SuperActive™ facial.
Highly effective and entirely personalised, this advanced facial treatment uses specialised lifting massage techniques alongside naturally powerful skincare to stimulate collagen production and help combat the signs of ageing. The results are instant – lines and wrinkles are minimised and the complexion is smoother, firmer, even-toned and instantly rejuvenated.
Treatment includes
Deep cleanse
Skin analysis with SkinVision™ lamp if required
Specialised age defying, contouring & lifting facial massage techniques
Lift & Firm Mask
Scalp Massage
ESPA Glow from within Active Nutrients Facial
This invigorating nutrient-rich treatment embraces ESPA's holistic approach to restoring radiance, feeding your skin and your mood so your face glow with vitality.
Dull, lethargic complexions are brightened and refreshed with the power of a sweeping GuaSha massage which stimulates the lymphatic and circulatory systems, helping boost the flow of blood and nutrients to the skin. Concentrating on your scalp, face, neck and décolleté and combining steaming, exfoliation and multi-masking to maximise results, the body, mind and skin feel renewed while your face has a lit-from-within luminosity.
Treatment Includes: 
Skin analysis with skin vision lamp if required 
Cleanse & exfoliation using Foreo 
Gua Sha facial massage 
Double mask 
Hand & arm Gua Sha massage
This facial includes Cryo-globe massage, offering refreshing benefits of skin icing. These colling globes soothe and invigorate helping skin feel lifted,tightened and less tense. Includes a scalp massage.
Treatment includes
Triple cleanse
Skin analysis with SkinVision™ lamp if required 
Cryoglobe Facial massage
Personalised mask
Scalp Massage
LED Face and Body Treatments
Rejuvenate your skin and soul
The combined power of ESPA's natural skincare and The Light Salon LED light treatment creates a collaboration which offers rejuvenation and a restoration of balance to the most fatigued complexions and moods. Holistically rejuvenate your skin & soul at a cellular level; using the power of light to restore harmony and balance in your life.
LED Light treatment is a non-invasive, results-driven treatment for all skin types and skin tones, that works at a deep, cellular level. Clinically proven to improve the appearance of wrinkles, even skin tone and texture, increase firmness and significantly increase the amount of collagen and elastin fibers. LED leaves skin feeling hydrated and plumped, promoting a glowing complexion.
Delivered at the correct intensity, precision wavelengths trigger your skin cells to renew and replenish themselves more efficiently and effectively
Treatment includes
Triple cleanse
Skin analysis with SkinVision™ lamp if required 
Cryoglobe Facial massage
Personalised mask
Scalp Massage
LED + Nano-Dermabrasion Tri Active Treatment
A complete approach to skin health with our innovative TriActive™ LED facial treatment.
Designed to enhance your skin's own natural rejuvenation process and complement ESPA's naturally powerful formulations, the LED Light Therapy Treatment produces clinically proven results for a profound improvement in the skins appearance, texture and tone.
Treatment includes
Enzymatic Cleanse and exfoliation
Nano Dermabrasion
Skin analysis with SkinVision™ lamp if required 
LED Light Therapy
Collagen Mask
Scalp Massage
Sculpting Facial Massage
LED Light Collagen Boost Treatment
The popular on-the-go facial, combining advanced LED to renew at a cellular level and LED-optimised skincare to hydrate, smooth, and correct the complexion.
Treatment includes:
Facial Cleanse
LED Light Therapy
Collagen Mask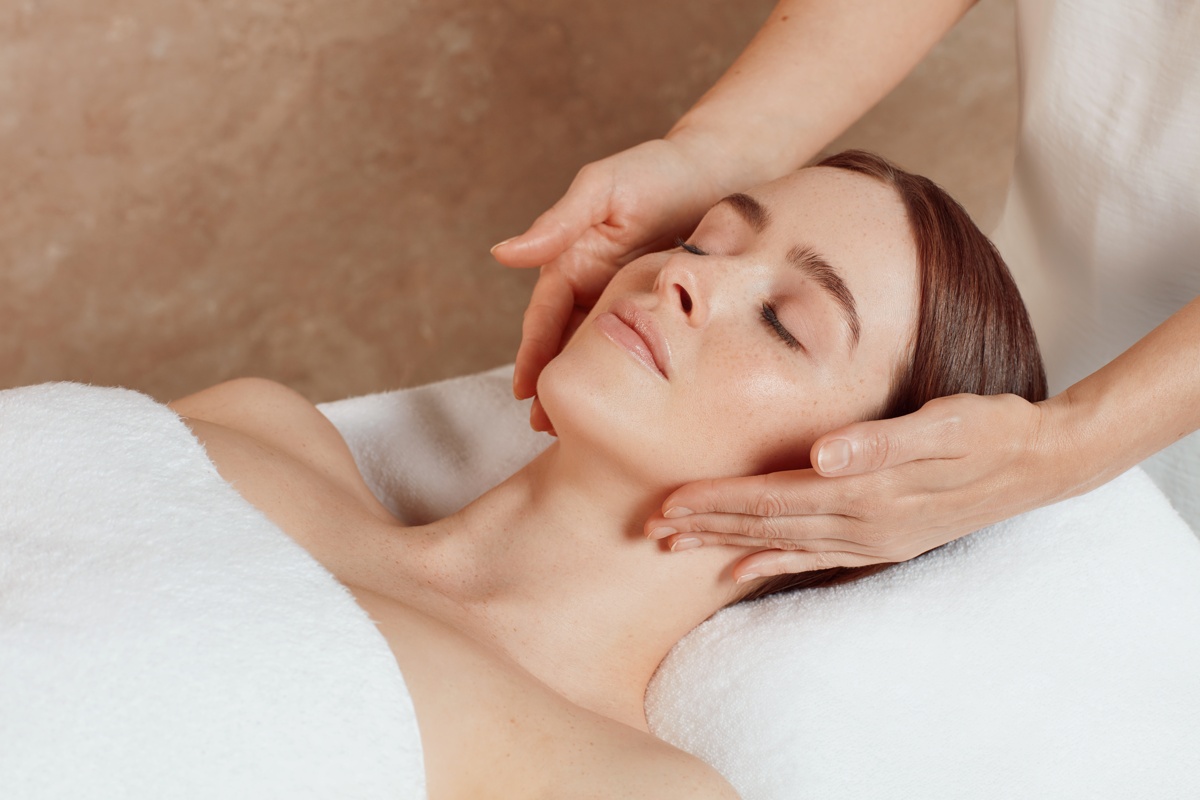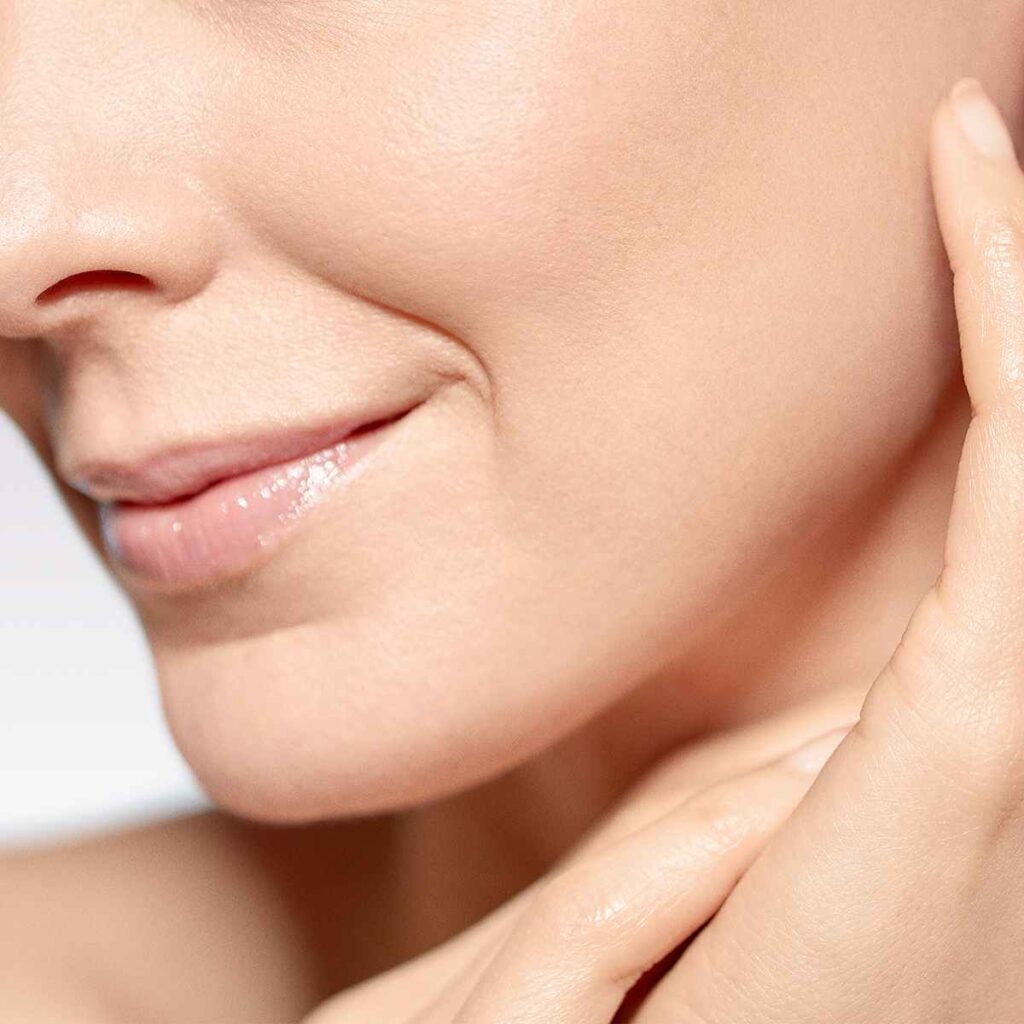 Men's Purifying Face, Shoulder & Scalp Treatment
This relaxing facial works at a deep molecular level to purify, balance and hydrate the skin leaving you feeling de-stressed and renewed.
BeCalmed Holistic Back Face & Scalp Treatment*
This luxurious combination begins with a cleansing of the back, followed by exfoliation and a soothing back massage to ease away stress and tension.
A relaxed mind and body reflect in the skin's beauty and a hydrating and purifying facial together with a therapeutic scalp massage will compliment this radiance.
Treatment includes
Back exfoliation
Back massage
Personalised Facial
Scalp massage
Add the Following to Enhance Your Treatment
A truly holistic experience combining a deep cleansing back exfoliation with a powerful back massage using essential oils to soothe, relax and balance. This is followed by an ESPA Intensive Facial tailored to your individual needs and finishes with a therapeutic head massage to help clear the mind, calm the spirit and ease tension.
Relaxing Foot Massage
Lift and Firm Eye Treatment (Included in our Lift and Firm Treatment)
Extractions
*A BeCalmed Signature Treatment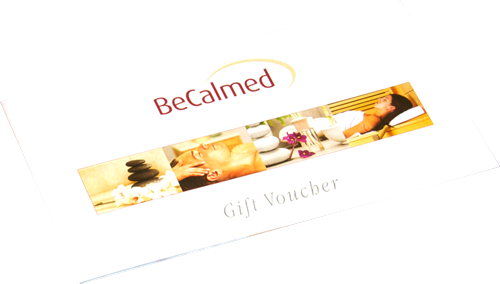 Gift Vouchers Now Available
Order Through Our Online Store