Massages That Relax & Unwind
Massage is the perfect way to relax and unwind and can help improve health and well being. At BeCalmed, we pride ourselves on giving the best treatment for your specific needs. We can bespoke any of our treatments for you and provide changing rooms, robes and a quiet relaxation area where you can relax after your treatment.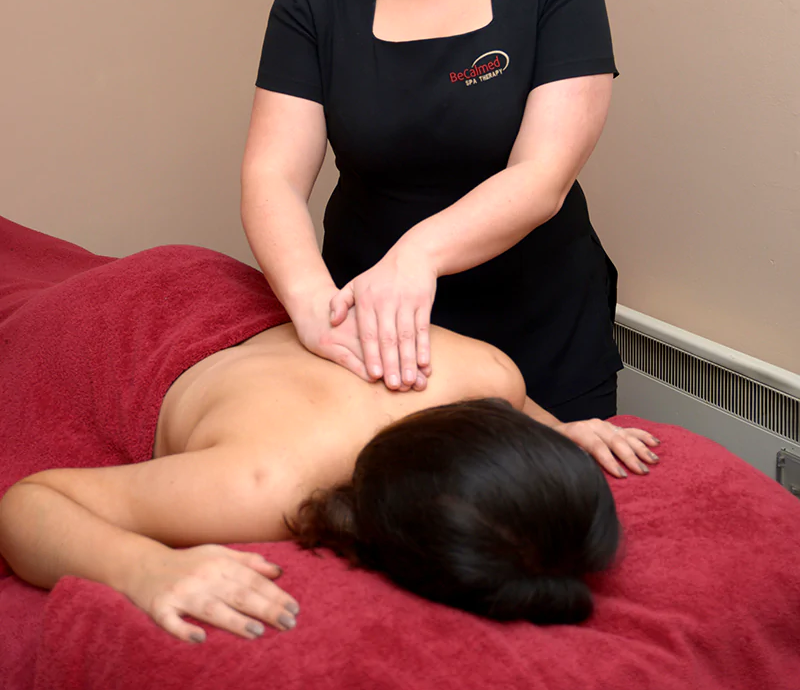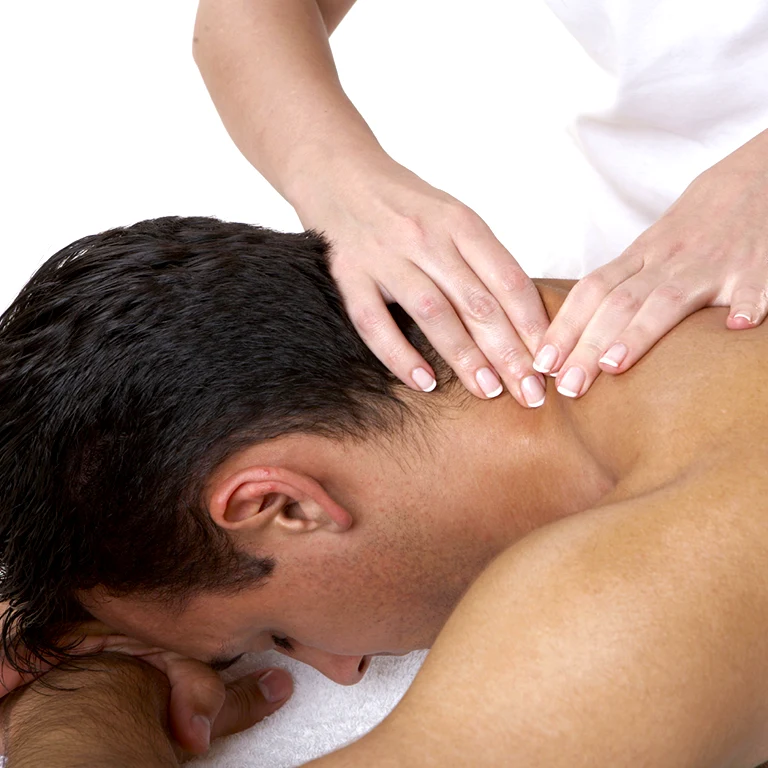 Quieten your mind, release tension, and nourish your skin with this restorative massage. This treatment is personalised to your physical and emotional needs. Carefully chosen aromatherapy blends relax, cleanse, or energise, while advanced massage techniques alleviate muscular pressure, soothe anxiety, and invoke profound relaxation. Includes: Aromatherapy massage, Heated Neck Pillow, and a Scalp Massage with Rose Quartz Crystals
Strength and Resilience Massage
Using specialised advanced massaged techniques inspired by sports massage. Fortify the skin, body and spirit with this transformative massage. Release muscular tension, rediscover wellbeing and soothe aching bodies.

Treatment includes massage, yogic stretching, foot massage, sinus release and scalp massage.
Get (Un) knotted! Massage
This neuromuscular massage helps to break down lumpy adhesions and remove toxins. A great treatment to relieve back, neck and shoulder tension caused by occupation and bad posture.
Lymphatic drainage massage involves gently manipulating specific areas of your body to help lymph move to an area with working lymph vessels.  This type of massage can help improve lymphatic drainage. 
ESPA Revitalising Foot Treatment
This revitalising treatment is perfect for tired feet and heavy legs helping to reduce puffiness and soothe aches and pains.  Includes foot soak, exfoliation and an aromatherapy foot and leg massage.
Deep Muscle Release with Hot Stones
Discover lasting relaxation for mind and body with this aromatherapeutic treatment.
Tailored massage with hot stones unravels persistent muscular tightness and discomfort while pure, aromatic essential oils encompass the mind to relieve stress, recharge spirits and leave you feeling rejuvenated.
Treatment Includes:
Aromatherapy Massage with Hot Stones
Scalp Massage
BeCalmed Holistic Back, Face and Scalp with Hot Stones
This luxurious combination begins with a cleansing of the back, followed by exfoliation and a soothing back massage to ease away stress and tension.
A relaxed mind and body reflect in the skin's beauty and a hydrating and purifying facial together with a therapeutic scalp massage will compliment this radiance. The use of hot stones brings about total balance in the body, which aids the natural healing process.
Treatment includes
Back exfoliation
Back massage with hot stones
Personalised Facial
Scalp massage
Total Holistic Body Ritual with Hot Stones
Melt away tension and bring your body and mind back into harmonious balance.
Body brushing and exfoliation first smooth and soften skin, followed by an indulgent massage using nourishing essential oils and warmed volcanic stones to penetrate tired, aching muscles. Finally, a comforting scalp massage and gentle stretching allows you to relax and unwind.
Treatment includes
Body exfoliation
Full Body Massage with hot stones
Facial cleanse
Scalp massage
Where appropriate, add hot stones to any massage to enhance treatment for and add scalp massage to any massage to enhance treatment.
A deeply relaxing and balancing aromatherapy treatment for mind and body, using specially selected blend of oils specifically tailored to help you find your inner calm and wellbeing. Quietening the mind, releasing physical tension and nourishing the skin, this holistic, rebalancing treatment begins with a carefully chosen aromatherapy blend to luxuriously help you relax, detox or energise your whole system. Using guided inhalation and breathing techniques to help slow breath – releasing stress and anxiety, mind and body are brought back in balance. With the body relaxing into a warm neck pillow, an eye pillow is placed over eyes before a full body massage begins for a state of complete relaxation. A calming scalp massage follows before Rose Quartz Crystals are gently massaged over the third eye and forehead to rebalance the body, restore a sense of focus and create inner calm.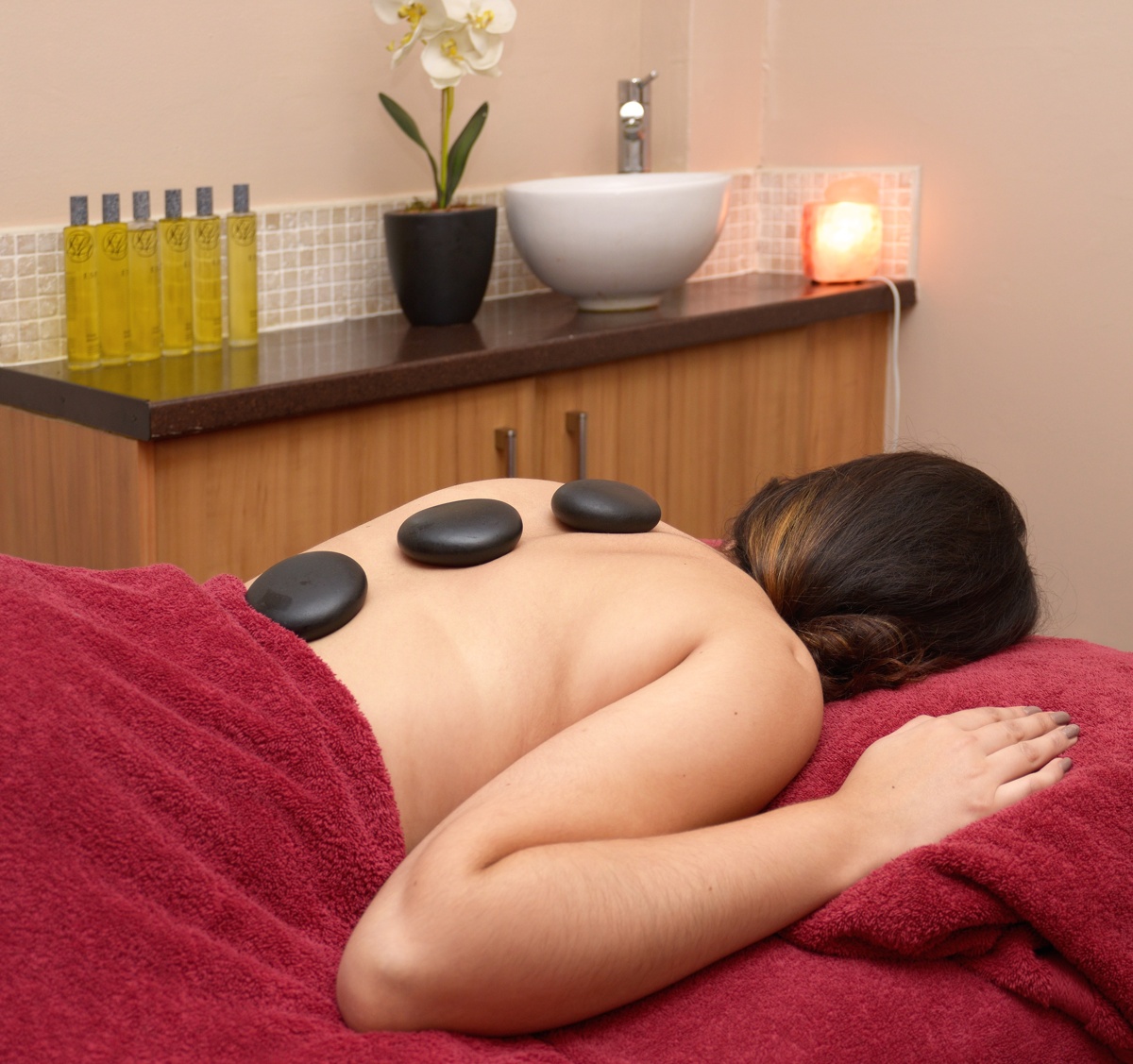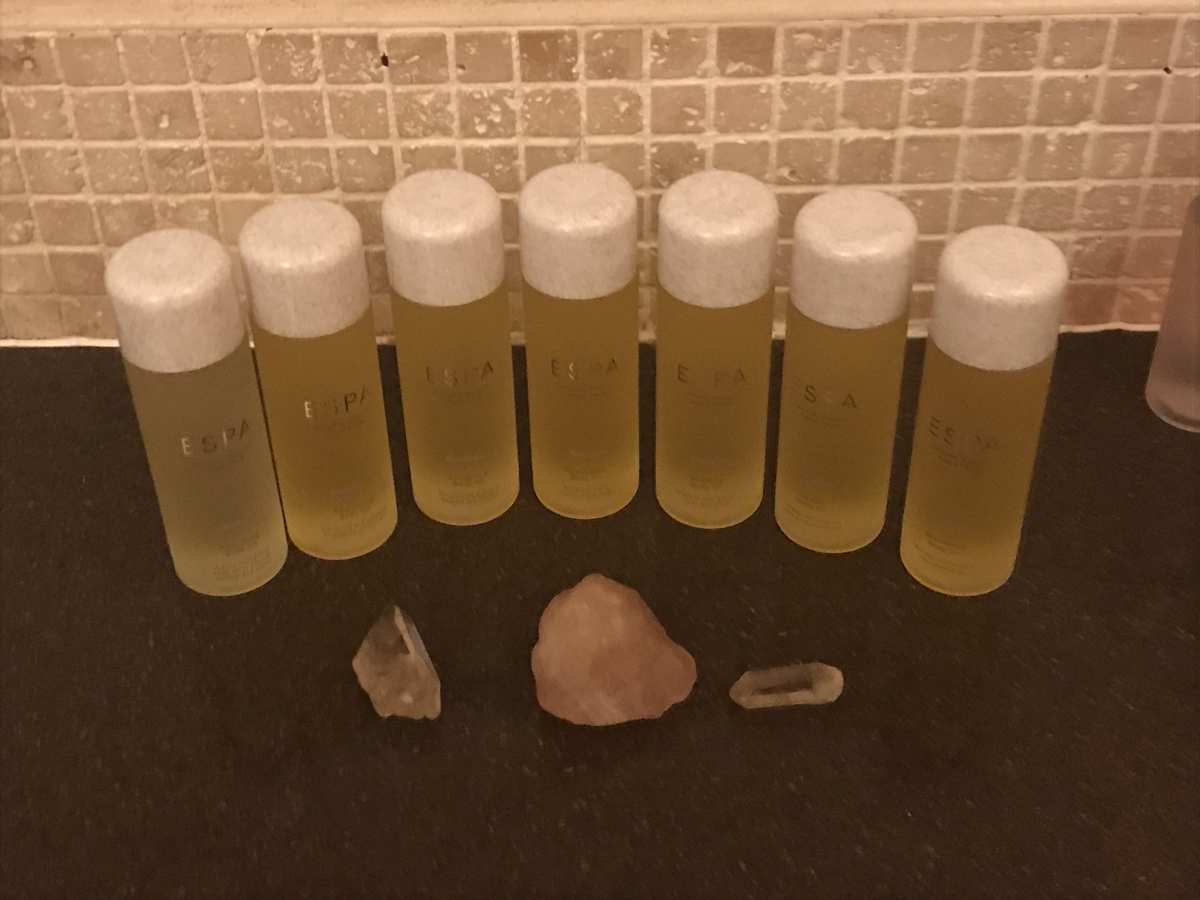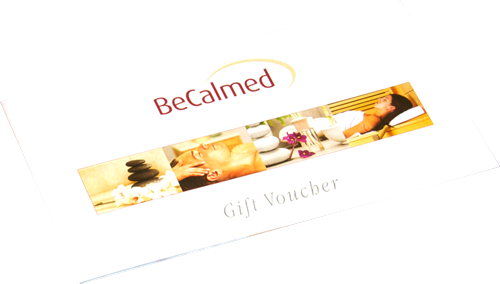 Gift Vouchers Now Available
Order Through Our Online Store